Conspiracies of Silence: Violence against Women in Israel and the Palestinian Authorities
"Whenever a woman refrains from performing any of the tasks that she is obligated to perform, she may be compelled to do so, even with a rod."
— Maimonides, Mishneh Torah, Ishut, Chapter 21, Halacha 10
By 1976, Marcia Freedman had become disenchanted. Freedman, an American-born Israeli immigrant (or olah) responsible for founding the Israeli feminist movement in 1971, was elected to the Israeli Parliament in 1973. For two years she had attempted to bring the subject of domestic violence to the Knesset floor with repeated opposition, even from the feminist leader of her own party. Freedman's office had a standard reply to correspondence from battered Israeli women: "We do not interfere in matters between him and her." Speaking with Haifa's Chief of Police, Freedman was confronted with such a response as, "Arabs beat their wives, not Jews. We can't get involved in every argument between a husband and a wife." The police, the Welfare Ministry, and even hospitals kept no data or information about family violence. Besides, she was told, it doesn't happen. Even Shlomo Hillel, the Minister of Police, doubted the existence of domestic violence beyond the rare instance of wife-beating in Israel. "Even if there were," Hillel explained to Freedman, "it was not and should not be a matter for the police, no more than pushing and shoving to get on the bus is a matter for the police. Wife-beating, if it existed at all, is a private affair."
As Freedman relays in her 1990 memoir, Exile in the Promised Land, she soon became known as a "radical extremist" in Israel, struggling to advocate for women's rights and introducing issues to her Knesset colleagues considered unseemly and taboo, specifically abortion, prostitution, and, especially, domestic violence. Each of these issues was surrounded by what she termed "conspiracies of silence." Freedman argues that because Jews are a people whose survival and very existence had been challenged so frequently throughout their history, they believe they must prove to the world their right to exist as both individuals and collectively as a nation. Thus women's issues, such as wife abuse, might reveal reprehensible secrets about Jewish family life, secrets that the Jewish state would prefer to protect. In the 1970s when Freedman advocated for investigation into spousal abuse, many Knesset members accepted the "conspiracy of silence" that surrounded (and continues to surround) Israel's imperfections, because, were Jews and Israelis to acknowledge wrongdoing, especially regarding something so personal and sacred as marriage, enemies of the Jewish state might exploit this recognition of misconduct.
Only by connecting with the Israeli chapter of the Women's International Zionist Organization (WIZO), a non-profit volunteer organization dedicated to social welfare in all sectors of Israeli society, did Freedman finally acquire accurate data on domestic violence. She learned that although the Knesset had first encountered the issue of violence against women fifteen years earlier, it failed to get past the first reading. No government agency acknowledged its existence. Ultimately, a Knesset subcommittee on police affairs was assigned the task of investigating female abuse in Israel, but it soon discovered that the police kept no records of complaints that women filed against their husbands. The subcommittee estimated that between five and ten percent of Israeli married women were battered in 1976—30,000-60,000 women—but, despite the obvious size of the problem, the subcommittee never published a report or conclusion.
Despite her efforts, the Israeli public would not begin to recognize domestic violence as a major social problem until the establishment of the first battered women's shelter in Haifa in 1977, which Freedman helped to found. Thirty years later, the problem still remains: approximately 200,000 Israeli and Palestinian women still suffer from domestic abuse annually, or nearly 3 percent of the population. While in 1991, the Domestic Violence Prevention Law was enacted in Israel to empower family courts to issue protective orders against violent spouses, domestic abuse remains as serious a problem as it was during Marcia Freedman's time in the Knesset. In the United States, about 4.8 million women, or 1.6 percent of the 300 million person population, experience partner-related physical assault or rape each year. Israel's 200,000 instances of violence a year, from a total population of 7.3 million Israelis, almost double Israel's percentage numbers of domestic abuse compared to the United States. The prevalence of domestic violence in Israel suggests that the "conspiracies of silence" persist. Without acknowledgment of such vices, Israel cannot begin to correct them, and crimes against Israeli and Palestinian women will only continue unchecked.
***
I recently sat down with Estanne Abraham Fawer, Chairperson and Founder of Miklat (beit miklat meaning a house of refuge in Hebrew), an Israeli non-profit organization committed to providing secure housing, legal aid, and counseling for battered religious women and their children in Israel, to discuss the current situation. Over lunch in Lincoln Center, Fawer made clear how important it is to understand the demographic breakdown of religion in Israel before we could delve into the issue of domestic violence.
About 76 percent of Israelis are Jewish, and among those Jews, 44 percent of them define themselves as "secular," about 46 percent identify themselves as "religious" or "non-religious traditionalists," and about 7 percent define themselves as among the eleven different labels of Haredim, the most theologically conservative form of Orthodox Judaism. Haredi is derived from the Hebrew charada, meaning fear or anxiety. It is this last group with which Fawer's organization works directly, for, while the secular Israeli world is "more supportive and educated" about the issue of family violence and providing counsel and help for abused women, in the ultra-religious world of the Haredim, the mentality of Freedman's 1976 Knesset lives on.
Haredi life tends to be very family-oriented, families tend to be large, and marriages are often arranged through facilitated dating, termed a shidduch. If a family suspects that a prospective husband for their daughter may be violent, and the shidduch has already been arranged, the family is apprehensive to reveal anything for concerns over shame and gossip. While a traditional Jewish marriage requires acceptance by the woman, a divorce, the process of acquiring a get, or a ritual divorce document, relies only on the husband. As a result, women in abusive relationships have the unfortunate possibility of being "chained" wives (termed an agunah) if their husbands refuse to grant them a divorce. If domestic abuse does occur in a religious home, and a divorce is not granted by the husband, a woman may request a "peace in the house," or shalom bayit, with the assistance of a rabbi. Still, despite a mediated marital reconciliation, violence against wives can continue in the same home, and many within the immediate family and larger community will consider it the woman's fault.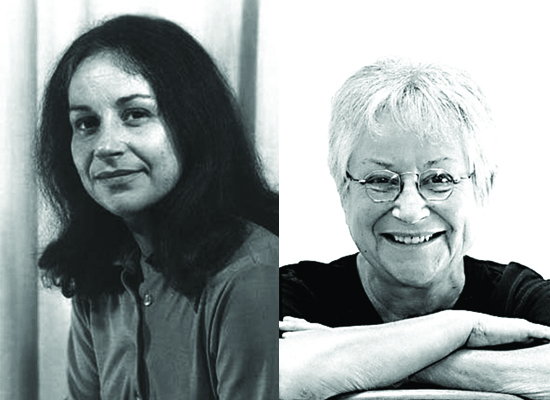 Within the Haredi community, studying in secular institutions is discouraged, publishing or viewing photographs of women is prohibited, and reading secular newspapers is forbidden. Religious newspapers do not allow advertisements for Miklat (except for the organization's legal aid projects), and, as a result, it can be difficult for religious women to find refuge. Haredi society remains staunchly patriarchal: in some religious neighborhoods, for example, "Mehadrin" buses, or bus routes running through religious neighborhoods, expect and require women to sit in the back of the bus.
To address the enormous challenge of domestic violence, says Fawer, Israel has created a system of seventy-seven outpatient centers and fourteen shelters for victims of domestic violence, in addition to one hostel that provides counseling for violent husbands. Of these refuge centers, Miklat-Bat Melech's three shelters "are the only places of refuge that cater to the unique needs of observant women and their children," Fawer explained. Miklat's shelters provide extensive "counseling and family therapy," vocational training, and children's play groups for battered women and their families, with women remaining in the shelters for around six months to a year. But for ultra-Orthodox Jewish women in Israel, the hardest part of their experience is leaving their homes.
Victims of violence, especially in ultra-religious homes, are reluctant to speak of their dilemma to anyone outside of the immediate family for fear of what Fawer calls lashon harah, "evil tongue" or scandalous gossip. Women are disinclined to reveal conflict in their homes at all for fear of the futility of complaining and social stigma, let alone exposing such serious familial problems as abuse. This echoes the "conspiracies of silence" blanketing women's issues in the 1970s: Israel's most religious women have inherited the need to conceal familial misconduct to avoid disgrace and dishonor.
To illustrate this, Fawer recounted the story of one Haredi woman in Miklat's shelters: a sixty-five-year-old woman had entered the shelter after her mother had recently passed away. She was the victim of forty three years of abuse at the hands of her husband. Because she did not want to shame her mother, she waited four decades until her mother died before leaving her husband and home and seeking refuge with Miklat.
***
Violence against women in Israel is certainly not limited to the Haredi community alone. Though the issue of domestic violence began to make waves in the late 1970s and early 1980s (due in large part to Freedman's efforts), the problem of spousal abuse did not receive noted media attention until around 1991. According to the American-Israeli Cooperative Enterprise, the rate of husbands murdering wives spiraled upwards in the 1990s in Israel, and this trend has continued, with over 200 spousal murders reported by 2002.
Prolonged violence from perpetual military conflict within Israel over the past thirty years has also undoubtedly resulted in the undervaluing and weakening of women's rights on both sides of the conflict, leading to the phenomenon of abuse. According to a 2005 report by Ha'aretz, Israel's oldest daily newspaper, "the Israeli feminist organization Isha L'isha (Woman to Woman) reports that a sharp increase in the rate of deadly domestic violence against women within Israeli households must also be seen as an indirect result of the military conflict." Nearly half of the women killed in domestic violence in Israel during the past four years were murdered by "soldiers and security guards who carried licensed weapons that they turned on family members and partners." Similarly, women and families, especially those living in Gaza, shoulder much of the burden of the Israeli-Palestinian conflict, as the deterioration of the situation has increased societal pressures due to destruction of security infrastructure and institutions. The Amnesty International campaign to Stop Violence against Women reveals:
In the absence of a social security system in the Occupied Territories, thousands of women whose husbands have been killed or imprisoned are forced to depend on relatives and charity organizations for survival. In the current situation of widespread poverty and unemployment, such dependence leaves these women particularly vulnerable to pressures and control by the male relatives on whom they depend for their survival and the survival of their children.
In the Palestinian territories of Gaza, the West Bank, and East Jerusalem (population around 4.1 million), the laws regarding gender equality and family are markedly different from those in Israel itself. The legal situation in these territories is complicated: Since Israel's occupation in 1967 of the West Bank and Gaza Strip, Israeli military courts have jurisdiction over the Palestinian populations in the West Bank and Gaza for security-related matters. However, alongside Israeli military law, the Palestinian Authority and Jordan have legal authority in West Bank, and Hamas and Egypt in the Gaza Strip.
According to a 2005 Amnesty International report, "existing laws do not offer sufficient protection to women victims of violence or abuse in the family and some laws are discriminatory and conducive to abuses of women's rights." For example,
"Article 340 of the Jordanian Penal Code (Law No 16 of 1960 – in force in the West Bank) which deals with crimes committed on grounds of 'family honour', grants exemption from prosecution or reduced penalties to husbands or male blood relatives who kill or assault wives or female relatives on grounds of 'family honour.'"
Additionally, and most shockingly, "Articles 285 and 286 of the same law stipulate that if a girl wants to file a complaint for violence or abuse, the complaint must be filed by a male relative. Unfortunately, Palestinian society often reproaches lodging complaints with the police or filing legal action related to family matters and wife abuse (much like in the Haredi community), and any exposure or publicity about such affairs outside of the immediate family often endangers the victim more than anyone else. Just as Israeli women are reluctant to report incidents of violence by their husbands or relatives, many Palestinian women similarly consider family issues private matters that have been and should be customarily handled through family intervention rather than through official police or legal mediation.
A new survey by the Gaza-based Palestinian Women's Information and Media Center shows that 77.1 percent of Gazan women (of a total population of about 400,000) have experienced violence of various sorts, with almost half experiencing violence of more than one type. This represents a marked increase since Hamas took control over Gaza in the June 2007 coup and Israel subsequently imposed restrictions on the Gaza Strip. 67 percent percent of the women surveyed said they had encountered verbal violence, 71 percent mental violence, 52 percent physical violence and more than 14 percent sexual violence. Specifically, restrictions on movement and curfews that confine families to their homes for prolonged periods, increased unemployment, and poverty have all contributed to this increase in violence against women, including sexual abuse, within the family.
As in Israel, Palestinian women are often reluctant to leave abusive marriages for fear of leaving their children, the stigma and shame associated with broken families, and concern over financial hardship and opportunities for employment. And while in Israel, there are shelters and places religious women can turn to for support and counseling, Palestinian women do not always have this option within the territories.
***
Although Israel has achieved greater awareness and understanding of the plight of both religious Jewish Israelis and Palestinian women, much work remains to be done. When I asked Fawer, who has lived both in the United States and in Israel and whose daughter is part of the Israeli religious community, if the belief that domestic violence simply does not occur within Jewish households still exists, she confirmed unhesitatingly that the idea is still very much alive. Fawer stresses that women need to take more notice of warning signs of abuse within their own families. If they can identify signals of violence early and are willing to seek refuge for themselves and their children, Fawer hopes that the ultra-Orthodox community will be more apt to recognize that domestic abuse most certainly exists within the Jewish community and will properly address the needs of women.
Domestic violence crosses social, religious, and ethnic boundaries. While the Israeli-Palestinian conflict can be blamed for some of the violence against women within the past twenty years, domestic abuse pre-dates the conflict and will likely outlast it. The time has come to break the "conspiracies of silence." Until both Israel and the Palestinian territories fully commit to impartial, thorough investigations into all allegations of domestic violence and encourage shelters and assistance to survivors of family violence, domestic abuse will only continue to be one of the region's best-kept family secrets.
ROBYN GORDON is a junior at Barnard College majoring in English and minoring in Political Science and History and is a staff writer for The Current. She can be reached at [email protected]